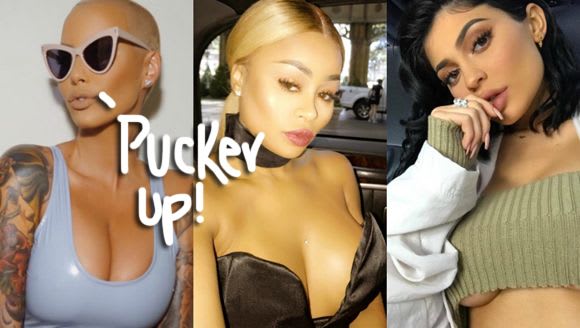 Source perezhilton.com
Who Did Liquid Lipsticks Better — Amber Rose Vs. Blac Chyna Vs. Kylie Jenner?
Amber Rose is the latest starlet to get on the liquid lipstick bandwagon, and we're not hating it! On Tuesday, in collaboration with Flirt Cosmetics and her makeup artist Priscilla Ono, the model momma officially launched her Muva Mouth matte liquid lips in three shades. Yum
But in case you haven't been keeping up, Kylie Jenner basically started trend when she kicked off her lip kits, and Blac Chyna soon followed with her own Lashed Cosmetics line.
From our very good friends over at perezhilton.com